GenOne Architectural Group: Washington Square Minit Mart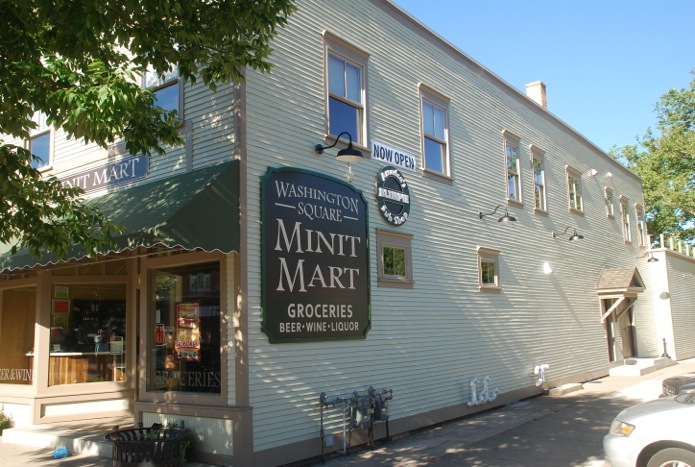 Renovation of Existing Retail Structure
Status: Completed Spring 2014
A convenience store mainstay in the historic Washington Square district in beautiful Holland, Michigan since 1962, the Minit-Mart has been closed since 2010. New ownership has restored the structure with a renovation design from Gen1, in order to fill a much-needed small grocery niche in the neighborhood.
The building's interior has been completely stripped right down to the studs, including a rotting sub-flooring. The newly-renovated interior has beautiful tin ceilings and hardwood floors, giving the store a comfortable, old-time feeling, while also having all of the modern upgrades of a 21st-century building. The building's second floor is being gutted and renovated into stylish loft apartments.
The storefront has been completely renovated, with a new appearance that harkens back to the building's original appearance. The entire right side of the front entrance has been rebuilt to match the original architecture still in place on the left side. The whole store, inside and out, will have a unique 'retro' look to it.
The new Minit-Mart renovation hopes to spur further development and foot traffic in the Washington Square district.
Gen1 Architectural Group is proud to have been a part of bringing this charming building back to life, and wishes the Washington Square Minit Mart many years of success!
Visit the Washington Square Minit Mart at the Facebook Page.