The Scenic Shores: A GenOne Custom Home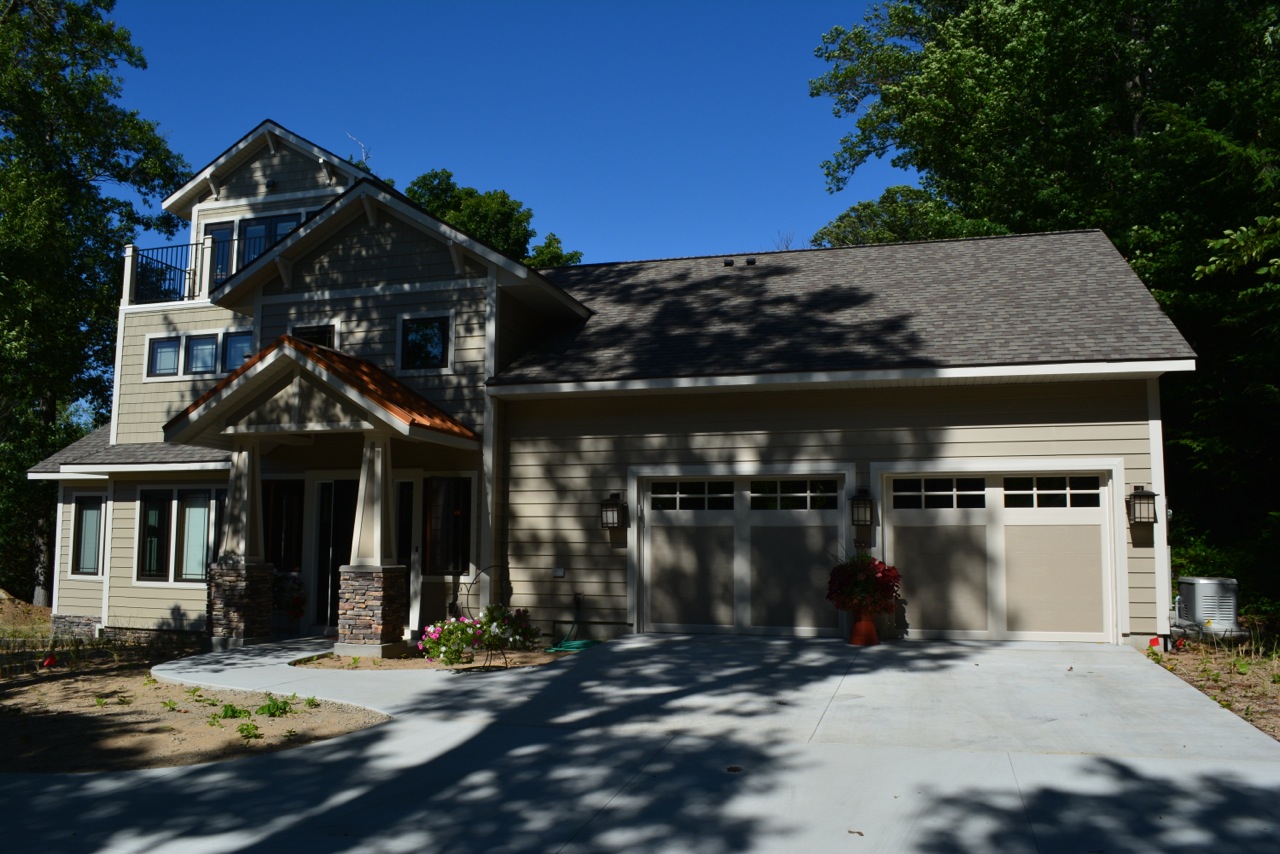 Custom Home Addition/Renovation- Holland, Michigan
Status: Completed Winter 2015
Gen1 has designed a renovation and addition to an existing cottage home to transform it into a larger year-round home. The new additions' design can only be described as "unique." Gen1 has worked closely with the homeowners to capture their personalities as well as fulfill their vision of what their "new" dream home could be. Located across the street from Lake Michigan, this renovated home will be perfect for entertaining, hosting guests, and providing a livable, functional family home. The home's new design takes full advantage of this location; a tall crows' nest room atop the home will offer commanding views of the Lake, with plenty of room for relaxing and taking in the view. This full-view window room also features an exterior deck facing west, perfect for viewing the always-stunning Lake Michigan sunsets.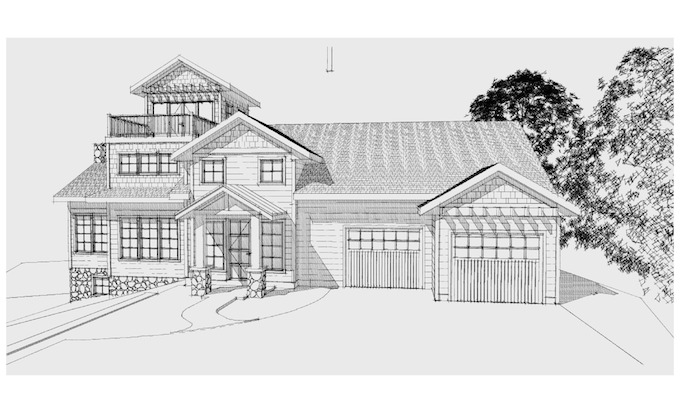 In addition to the distinctive 'Crows' Nest,'the Scenic Shores new design has many other features and amenities that make this a home not just for relaxing and entertaining, but for living everyday life. Among these are a large utility/mudroom, a three car garage, a large open kitchen with pantry, ample living room and dining room spaces, a den/office room with bathroom, and a large master bedroom with his and her bathroom.
The rear of the home features a large private patio and a kitchen garden area easily accessible from the kitchen.
UPDATE Summer 2015: The Scenic Shores renovation and construction is complete! The family is moved in and is enjoying their beautiful new home! Click on the image below for a picture tour of the transformation of this space and see beautiful new images from the completed interior and the exterior of this remarkable home.
Return to the Custom Homes On the Boards page