GenOne Architectural Group: East 8th Loft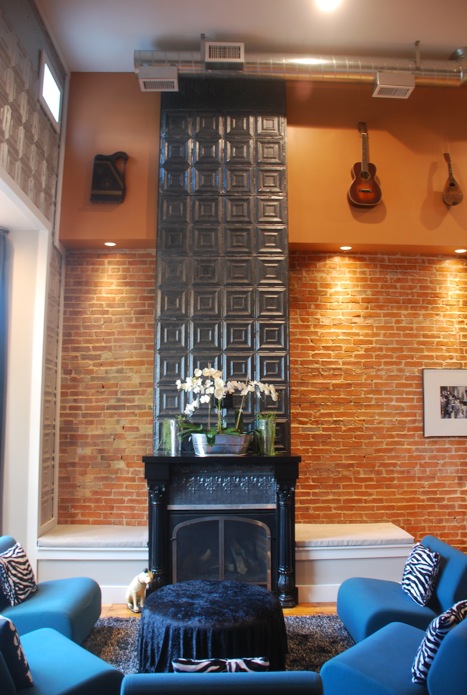 Gen1 Architectural Group has a passion for designing beautiful, functional and energy-efficient custom homes. That same passion hold true for our work with existing structures.
While we love designing brand-new structures, there's nothing quite as unique and comfortable as an old building that's been repurposed into something new.
In downtown areas across the country, existing structures are being rehabilitated and renovated. Whether the building originally served as a warehouse, factory, or even something as different as an old hospital facility, these lovely old buildings are becoming homes and work spaces for a new generation, and breathing new life into once-forgotten urban areas.
Gen1 Architectural Group was brought on board by a couple looking to downsize and relocate to a more urban setting, close to the action and vitality of a growing, vibrant downtown area. The couple had purchased an older building, with plans to convert the upper floor into a gorgeous residence, with the ground floor housing a retail establishment (in this case, a restaurant.)
The building, like many older structures, was extremely well-built with high-quality materials. The clients wished to highlight the natural brick and woodwork, while creating a living space full of modern amenities.
Gen1 Architectural Group designed a unique new layout, taking advantage of the buildings' extremely high ceilings to create a breathtaking loft area that overlooks the living and dining areas below.
Renovating and repurposing older, existing buildings holds enormous benefits for the planet, all of which are on display with the East 8th Loft. By reusing a building that's already standing, the amount of materials necessary for construction is significantly reduced. Construction materials and the energy required to produce and transport them make up a significant amount of a buildings' overall energy usage.
Another way that these types of 'downtown' residences help lower environmental impacts is by greatly reducing the need for a personal automobile. By living very near (in this case, directly above) frequent destinations, no fossil fuels are required, lowering pollution levels. Living within walking or biking distance from shops, restaurants, libraries, museums, and other cultural and retail destinations makes getting around much easier on the planet (and also makes life much more exciting!)
The repurposing and renovation of this beautiful old building into a stunning new residential space , coupled with the use of new, highly energy-efficient appliances and heating/cooling systems, makes the new East 8th Loft a showcase for brilliant, sustainable design.
Return to the Custom Homes On the Boards page