The Lakeside: A GenOne Custom Home Addition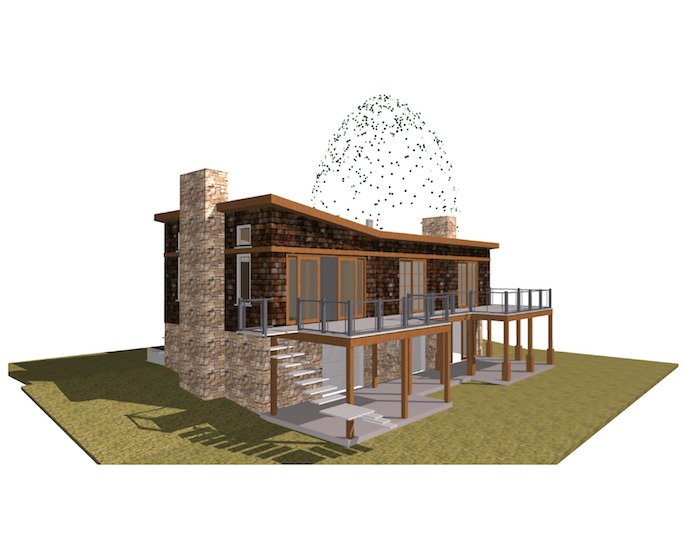 Custom Home - Lake Michigan
Status: Under Construction
This project is an extensive addition to a year-round residence on the shores of Lake Michigan. The owners wanted to add a four-season room and an additional restroom, as well as new deck areas in which to enjoy the lake views.
The addition will have extraordinary views of Lake Michigan; the new space will also provide much-needed storage space on the lower level.
This renovation utilizes many products and design techniques to provide superior energy-efficiency and an emphasis on sustainability. The four-season room will feature a Haiku ceiling fan to efficiently cool the space.The new additions will use Andersen 400-series windows, renowned in the industry for their energy-efficiency. Rigid insulation will be added to the entire perimeter of the home's lower level (below grade) to further enhance energy savings.
The new deck areas, which feature glass railings to preserve the unobstructed lake views, will be made from composite materials which are made from recycled plastics and are known for their extreme durability and low maintenance. The new decks will be constructed around a large, beautiful maple tree rather than removing it to keep the home site in as natural a setting as possible with minimal disturbance.
As part of our inclusive design process, Gen1 also provided engineering drawings for Department of Environmental Quality permitting. This permitting included eliminating the steep slope of the existing driveway as well as widening the drive for easier access to the cottage.
Return to the Custom Homes On the Boards page