The Ravine: A GenOne Custom Home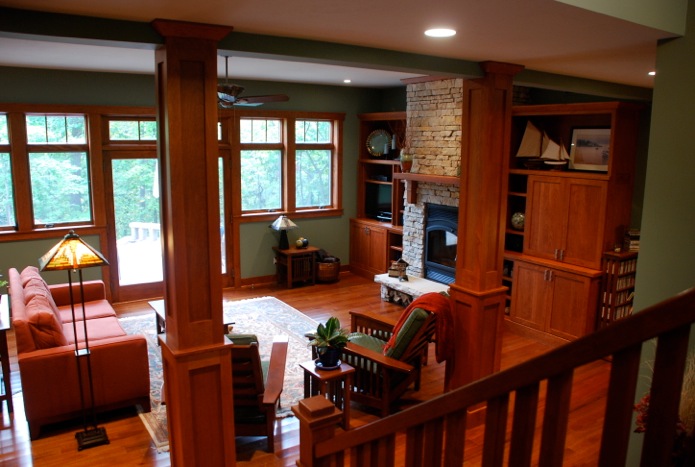 'The Ravine' is an amazing custom home design by GenOne Architectural Group. Its striking green with brick exterior perfectly complements the natural surroundings, and the warm natural tones of the interior give this home a welcoming, comfortable feel.
Though the house is large, as dictated by the owners, The Ravine is an example of how GenOne places an emphasis on energy-efficiency with every project we take on. Our belief is that no matter how large or small, every home can contribute to a more efficient, sustainable future.
'The Ravine' design contributed to a Green Built Michigan Certification (Silver) as well as an Energy Star certification when the home construction was completed in 2008. Even though it is larger than the average home in the U.S., its' green certification is proof that it consumes far less overall energy than much smaller homes.
Return to the main Custom Homes page