Custom Home Design: The GenOne Advantage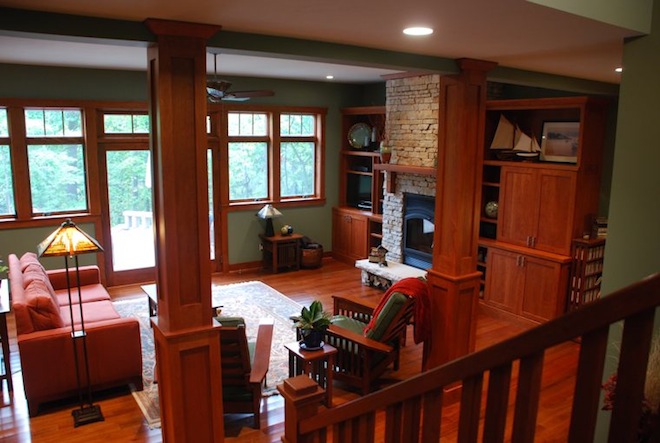 Gen1-Design is proud to be able to translate your hopes and dreams into the home that you will love for years to come. We take the time to listen to your dreams and desires and then incorporate those ideas into a home that is beneficial for you and the world in which we live.
Because your home is much more than a set of house plans, it is our desire to provide creativity, imagination and expertise to the entire design process. We have the skills to create functional and efficient living spaces that are designed with you in mind as well as the site where your home will be located.
You will appreciate knowing your home is designed correctly from start to completion. Each part of the design process is carefully and skillfully considered so it fits perfectly into the whole. This balanced approach never forgets that your house is much more than just a building... it is a home.
A custom home is designed to meet your personal needs and dreams for the ideal living space. This allows you to spend your money on the ideas and home features that are the most important to you. Your budget plays a major role in the decisions that you make for your home. GenOne Design realizes that budgetary limits are a reality homeowners must deal with. We will help you prioritize design decisions so you know that the money you spend will be beneficial and have the largest positive impact with your home.
Creating a custom design is a personal adventure full of fun and exciting choices. Sometimes these choices can seem overwhelming... How will the house be situated on the lot? What is a VOC and how does that impact me? How do I conserve water? What type of insulation should I use? Will it break my budget if I use a granite countertop? What if we need one more bedroom in two years? There are many questions to be answered and problems to be overcome, and we see our job as making the process a stress-free and enjoyable one for you. GenOne Design is committed to being a full partner in the entire process from start to finish; our job begins with transforming your vision into a world-class design, and doesn't end until you are completely satisfied with the finished home of your dreams.
We invite you to visit some of our finished custom homes:
Click on a picture to visit that custom homes' page!
Click HERE to visit some of the innovative new custom homes we are currently working on!