GenOne Architectural Group: The Chamberland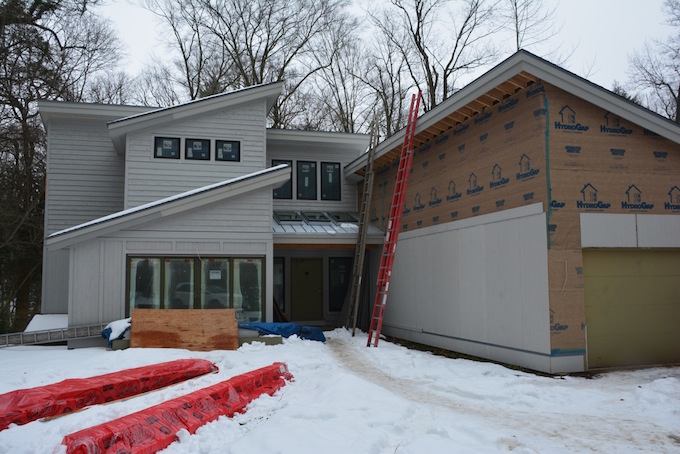 Gen1 Architectural Group is excited to be a part of this radical home renovation.
We were brought on board to completely re-imagine an older single-story structure into a two-story residence with double the living space.
By adding a second floor to this structure, we basically designed an entirely new home to be placed on top of the footprint of the existing home.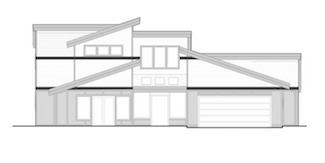 The original roof sloped inward in many places, a unique architectural feature at the time of its construction. While distinctive, the result was a roof that created many drainage issues. The new roofline also features many angles, but slope away from the home for proper drainage, as well as eliminating roof leak risk.
Inside the home, all the interior walls were stripped away to allow for the installation of energy-saving insulation and brand-new drywall.
Browse the photos below to see the amazing transformation The Chamberland is currently undergoing.
*Update January 2015* The new exterior siding is up and the new super-efficient windows are installed. As the photos below demonstrate, this renovated home's bold new angles are going to make the finished project a very distinctive home.